Photo Gallery
Milwaukee Police Band Current Photo Gallery
These photos are a reflection of some of the more recent performances of the police band as musical ambassadors for the City of Milwaukee in partnership with the community. Additional historical photos are also located in the History portion of this website.
Savannah, Georgia 2012
Milwaukee Police Band performed in several venues in Savanna, Georgia in 2012.
New Orleans, Lousiana 2015
Artillery Park Concert, New Orleans 2015
St. Michael's Special School, New Orleans 2015
Annual Concert at the Pabst Theater
Milwaukee Police Band Vocalist Detective Carolyn Tillman performing with the band in 2012.
Special Olympics 2008
Year after year the Milwaukee Police Band proudly performs for the children and young adults participating in the Special Olympics Opening Ceremonies.
New Orleans St. Patricks Day Parade 2015
Circus Parade
The police band marched in the great Circus Parade in Milwaukee in the years 2000-2003 and 2009.
RAMP Children's Holiday Party
Performing for police officers children at the Safety Academy for the Holidays.
Christmas Tree Lighting in the Third Ward
Savannah, Georgia 2012
Police Officer Mary SIkora, an accomplished Clarinet player also performs on percussion instruments with the band.
"Sing for Your Supper" Recording Session
The band participates with other area musicians each recording a Christmas song for a CD produced and sold by the Agape Community Center to support their community meal program.
Aalborg, Denmark Police Orchestra joint concert.
Joint Concert in Racine, Wisconsin
The Milwaukee Police Band performed a joint concert with the Aalborg Denmark Police Orchestra on September 24, 2011.
Special Olympics Opening Ceremonies
Esther F. Garrison School of Visual and Performing Arts
Special Olympics Opening Ceremonies 2014
Savannah, Georgia
Director Dubis giving instructions to band members regarding their next performance.
The Basilica of St. Josaphat after the Mass of Blessing for Police Officers
RAMP Children's Holiday Party
Endurance Club Run
The band wanted to be mobile performing in various locations for the fun run, so a flatbed was rented for the occasion.
Dixieland Beat Coppers
The band sometimes has break out groups from the band members such as this Dixieland band.
Annual Concert 2012 at the Historic Pabst Theater
Milwaukee Police Band performing the Band of Brothers piece with Police Band Vocalist Shannon Smikowski.
Milwaukee Police Band Jazz Ensemble
The jazz ensemble is performing at the Pabst Theater 2012.
2003 in Disneyworld
Police Band marching through the Magic Kingdom
2003 Disneyland
Police Band performing on the Tomorrowland Stage in Florida.
2003 Disneyworld
Police Band marching through the Magic Kingdom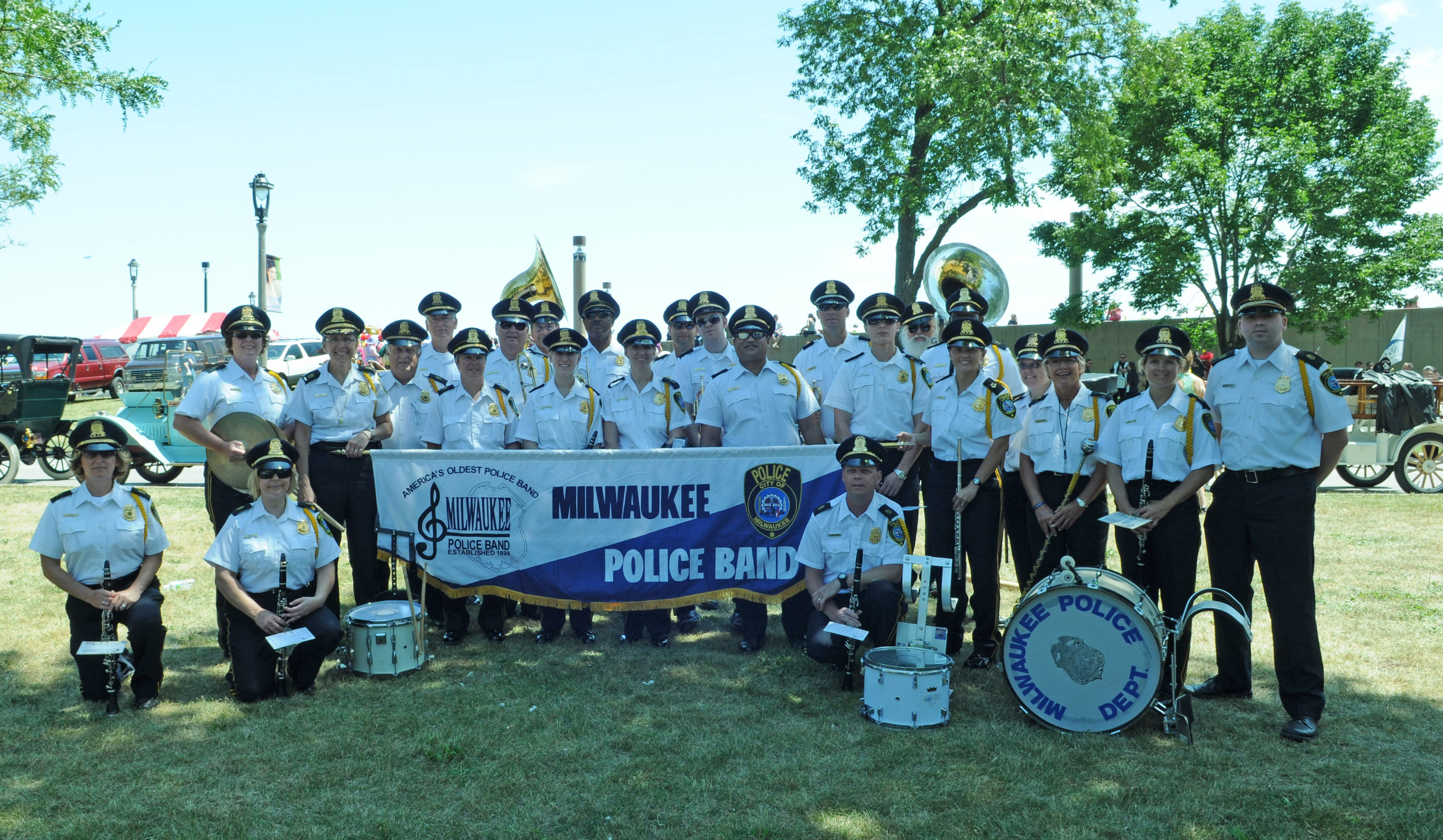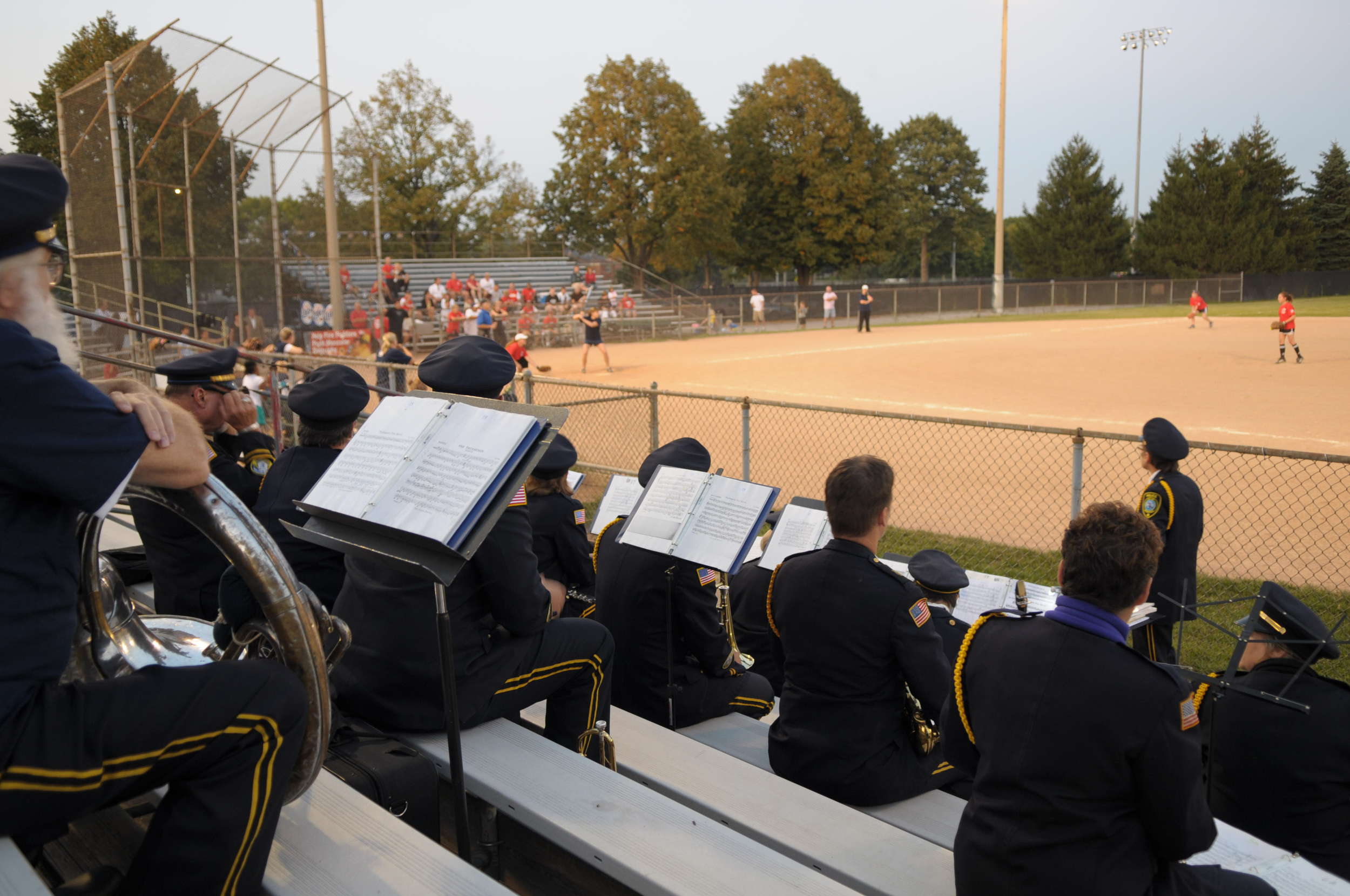 Police Fire Ball Game at Wilson Park 2009
Basilica of St. Josaphat Mass of Blessing 2009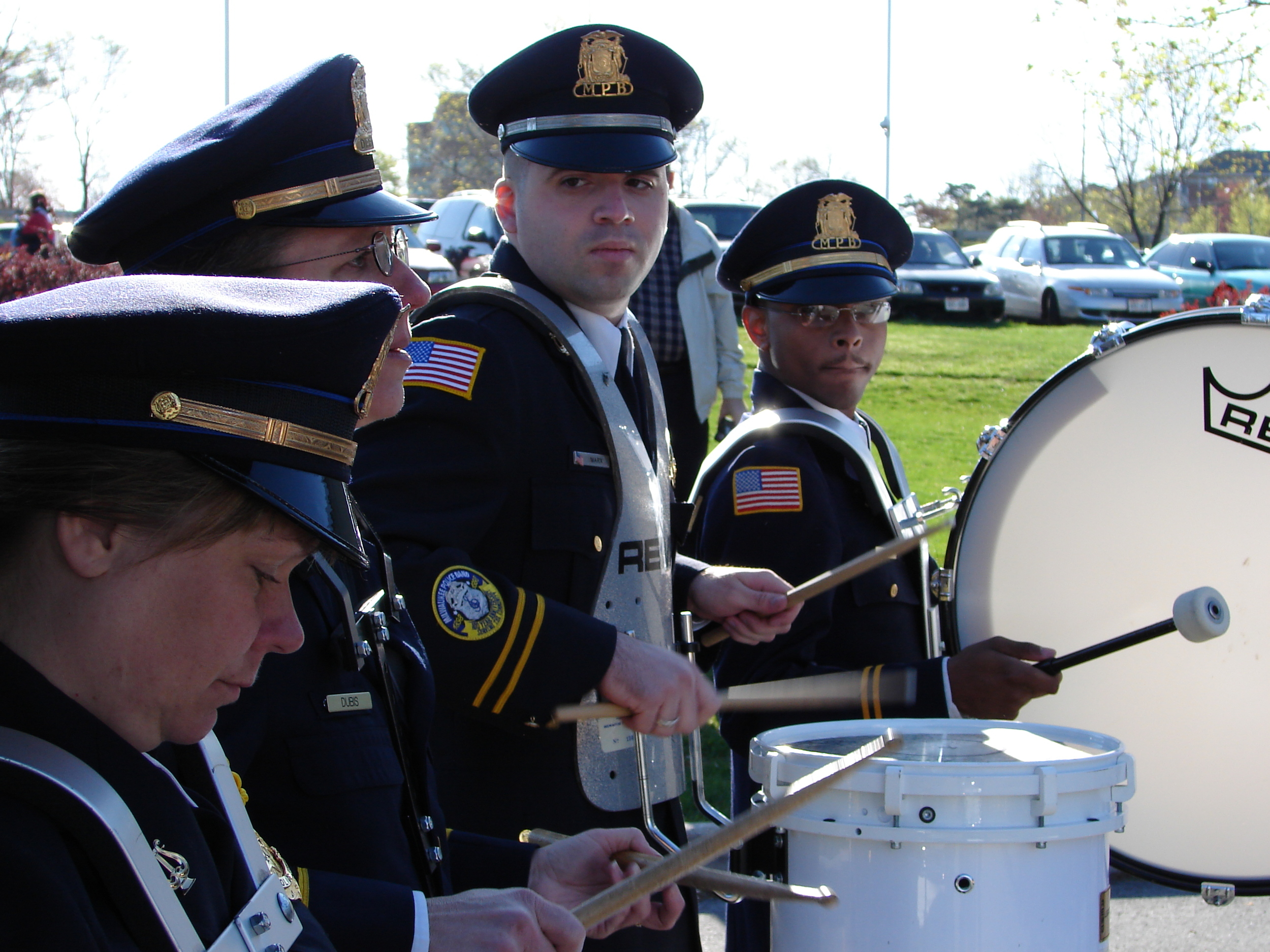 Milwaukee Police Band Percussion Section 2006
Drum Major Retired Police Officer Kathy Gorlewski
Special Olympics Opening Ceremonies May 1, 2010